Just as in evaporators is spray drying also water evaporation. This is relative easier then with evaporators, but there is a wide range of spray dryers.
There are so many different types of spray dryers, we only design and fabricate a small part of this. Often we deliver spray dryers for food, feed, pharmaceutical or (light) chemical purposes and most of them are the conventional spray dryers. Only in the conventional spray dryers there are so much possibilities that it becomes complex again. Depending products, space, energy and of course on our customers needs we design complete spray drying plants.
Conventional

As Sanco Processing we fabricate complete spray drying plants, small or large. Simple to most advanced. One phase up to three phase spray drying. At one phase we dry only in the drying chamber and with three phase drying is being done in drying chamber, internal (static) fluidbed and external (vibrating) fluidized bed. The spraying can be done with a wheel atomizer or with high pressure nozzle. Gas is often used for our indirect air heaters (fuel oil, steam also). We design according the most latest standards for hygiene, air filtration, emission, heat recovery and energy saving.
Belt dryer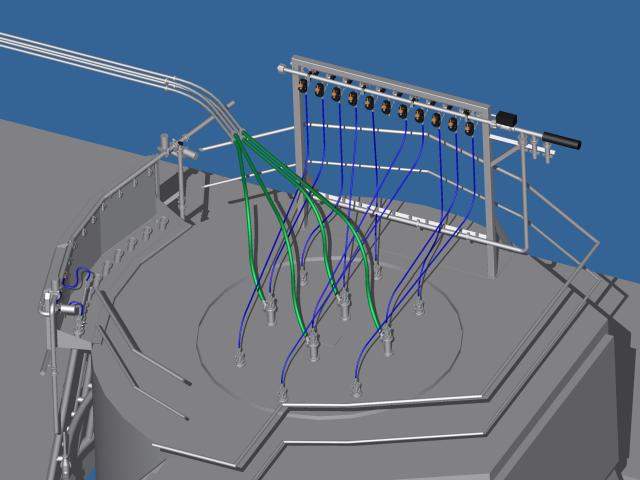 Belt drying is used for products with a very high fat content, sticky and thermoplastic . As Sanco Processing we are very experienced with belt drying.
Fluidbed dryer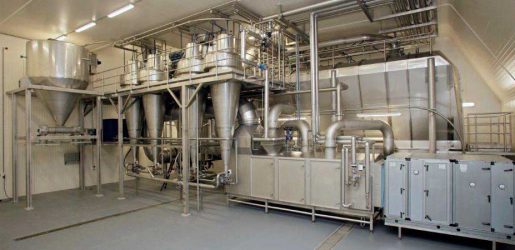 Sanco Processing delivers turn key projects for e.g. lactose drying. Our static fluidbed dryers are very sanitary with an agitator in the pre dryer.
Pilot/batch dryer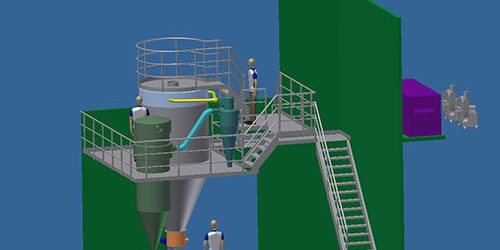 Also we design very small spray dryers for use as pilot plant or small scale (batch) drying. 10 kg/h water evaporation with wheel or nozzle atomizing are solutions.